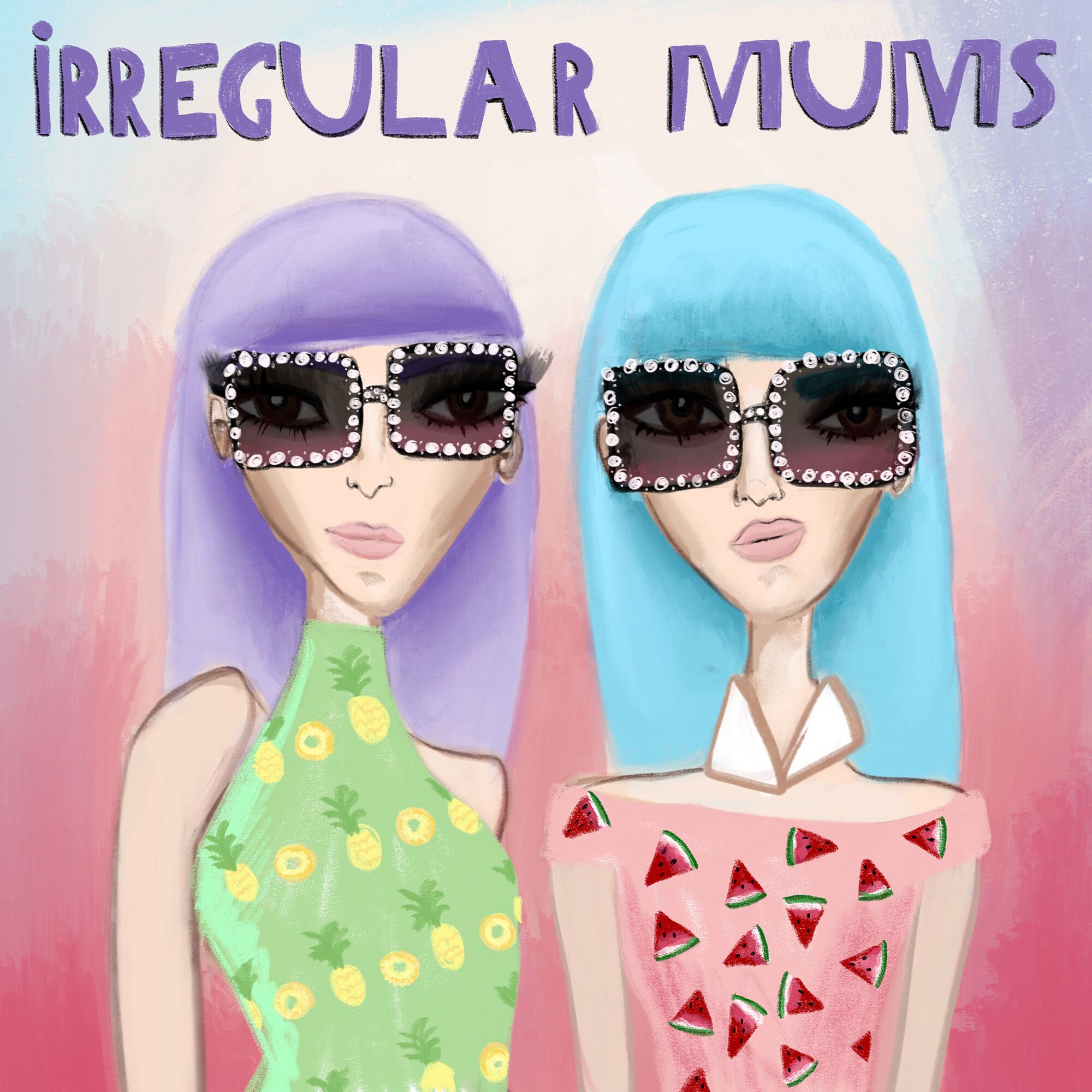 After getting sick of the sound of one another's voice (and face), the Mums go off-piste by inviting regular mention, 2.0, onto the show to discuss all things Pop and 13 year old girl related.
Do GagaGrande deliver the goods with "Rain On Me"? Is it about emerging from a difficult situation, or as Claire suggests, merely a song glorifying golden showers? They also discuss Katy Perry, Mariah Carey, Billy Porter, the Shapeshifters, Kimberly Davis, Vanity Fare, Ru Paul and a stack of other fascinating forms of entertainment that have been keeping them sane/driving them mad in ISO.
Adult themes and a tiny bit sweary (as usual), so don't listen whilst home-schooling. Consider this podcast suitably disclaimed!
SHOW NOTES
Lady Gaga and Ariana Grande song - Rain on Me - https://youtu.be/AoAm4om0wTs
Blood Pop - https://en.wikipedia.org/wiki/BloodPop
Junkee Media - Rain on me filter (no come on your face) - https://junkee.com/lady-gaga-rain-on-me-filter/
Lady Gaga - Stupid Love - https://youtu.be/5L6xyaeiV58
Katy Perry's - Daisies - https://youtu.be/9V11-1uPZaM
Carly Rae Jepson - https://www.carlyraemusic.com/music
Table Manners Podcast with Cary Rae Jepson - on Spotify - https://open.spotify.com/episode/0lVtkdzusOtOmzXIh8YrIY
Billy Porter's song "Finally Ready" produced by Shapeshifters: youtube.com/watch?v=sfjZSQKzP5c
The Shapeshifter's 1 hour Glitterbox set (including Kimberly Davis and THOSE pants): https://www.youtube.com/watch?v=EsCQBzrOE1g
Dreams that Glitter - Girls Aloud Album (who knew?) - https://open.spotify.com/playlist/2pdtyB9S0CMz0od9Zdnv70
Mariah Carey - Glitter movie (NOT a hit) - https://en.wikipedia.org/wiki/Glitter_(film)
Vanity - Wigs by Vanity on Instagram - https://www.instagram.com/wigsbyvanity
Cameo link for Vanity - https://www.cameo.com/wigsbyvanity
Ru Paul's Drag Race - Season 12 - https://en.wikipedia.org/wiki/RuPaul%27s_Drag_Race_(season_12)
White Lines - on Netflix - (Everyone should watch at least Episode 1) https://youtu.be/Uj7uyeaJjFQ
Zoey's Extraordinary Playlist - Heaven! - https://youtu.be/5be1Wa27U2o
Kill the Lights - Alex Newell - https://youtu.be/Q1P612HLe9o